Find a flatshare you can call home
50,400 flatshares available
Flatshare Handsworth - House share & Rooms to rent Handsworth - Make your Flatmate search Easy!
5,456,267 happy flatshares and counting...
Great rooms
We manually validate every room to ensure we only offer you the best
Easy search
Finding your perfect room or flatmate is quick and easy. Create your personalised search profile in seconds.
Expert help 24/7
Our dedicated customer service team is here to help you every step of the way. Contact us on 0800 083 2881.
Our community

Amazing company! I found a tenant in 7 days, without hassle. Thanks for your help Easyroommate!

The whole site is extremely helpful. I have been a member for 3 years and it's been a real pleasure.

Much more economical and effective than any other service. Easyroommate is the online solution for any landlord!

Easyroommate offers fantastic support! They are incredibly responsive and always come back to me quickly. Great service.
HELPING YOU FIND A FLATSHARE YOU CAN CALL HOME
New Handsworth Flatshare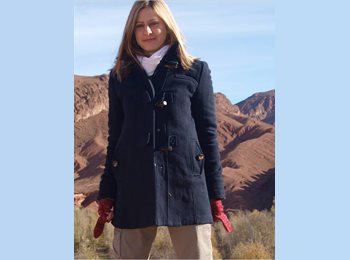 £280
Handsworth
Hello, I am a 32 y.o. female looking to rent out a large-ish double room in my house and possibly also another smaller double room. The house is in a quiet street very close...
HELPING YOU FIND THE PERFECT FLATMATES
Find your perfect flatshare today!